What is a BAP - Black American Princess?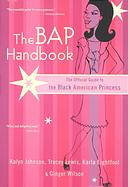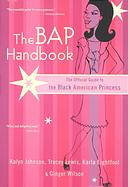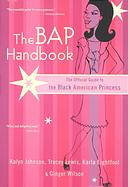 Read BAP Living Blog Celebrating The BAP Handbook Authors
http://baplivingforbapsandebw.ning.com/profiles/blog/show?id=2076799%3ABlogPost%3A8879&xgs=1


Blessings All,

In Love's Troubadours - Karma: Book One, I tell the story of Karma Francois, a BoHo BAP ... Bohemian Black American Princess. Many readers have asked me why I decided to write about a BoHo BAP. My answer has been that I write about my personal experiences and what I have witnessed in life, literature, art, music, and culture. These experiences and insights helped me to accept and express my BoHo BAPness.

The first time that I heard the title Black American Princess was when my mother gave me the nickname in my late teens. Many years later, I discovered The BAP Handbook: The Official Guide to the Black American Princess by authors Kalyn Johnson, Tracey Lewis, Karla Lightfoot, and Ginger Wilson. I thought that The BAP Handbook was an entertaining and humorous read that shed light on the various lifestyles of Black American Princesses. I especially enjoyed the BAP Quiz. One summer evening, my mother and I were reading the book for fun and took the quiz together. We learned that:

1) she was a Butterfly BAP, a BAP who did not come from a prominent family, but discovers her "BAPness" in college; and

2) I was a BoHo BAP, a BAP who comes from a prominent family, but is unorthodox in her style and her behavior.
The next day we continued our conversation by tracing my womanline and discovered that I was the descendant of a long line of BAPs on my father's side. His grandmother, mother, and aunts all passed the BAP quiz with flying colors. That gave us a big laugh. It left me with a question: What is a BAP?
For me, a BAP is
Being At Peace
with who I am and who I am becoming as I walk Mother Earth as an African American woman.
Being At Peace
with myself is a lifetime process that calls me to discover, embrace, and accept my whole self ... the stuff I like and the stuff I hide from... my fears, anger, mistakes, shame, guilt, weaknesses, and emotional wounds ... all of my multilayered complex identities.
To learn more about the way I live my life as a woman Being At Peace, read my blog post: Sharing My 15 BAP Commandments - http://baplivingforbapsandebw.ning.com/profiles/blog/show?id=2076799%3ABlogPost%3A3268.
So far I have discovered that I am the proud owner of 60 BoHo BAP identities including:

1. fortysomething, single, heterosexual, well-educated, well-traveled, middle class Daddy's girl

2. all-girls Catholic high school graduate and debutante

3. Sigma Gamma Rho Sorority sister and HBCU graduate

4. lawyer and homeowner of an urban condo in Chocolate City DC

5. reformed spendthrift who now maintains a close relationship with her financial advisor

6. life entrepreneur with a Type A personality

7. chatty Cathy who has the gift of gab

8. yogini and yoga teacher who loves to practice and teach outside in Malcolm X-Meridian Hall Park

9. Lorraine Hansberry-Alice Walker-Toni Cade Bambara-Audre Lorde-bell hooks womanist/feminist

10. writer/poet, bohemian natural loc wearing sistalove artist

11. neosoul Alice Coltrane and John Coltrane jazz loving music enthusiast

12. Buddhist practitioner and Unitarian with 1960s flower child energy

13. faithful magazine subscriber of Essence, More, Jet, Town and Country, Latina, Yoga Journal, Fit Yoga, Prevention, Uptown, Yes, Ode, Shambhala Sun, Daily Word, Science of Mind, and O-The Oprah Magazine

14. Thai, Indian, Japanese, and vegan/vegetarian foodie (who eats seafood) with a passion for chai tea made with rice milk

15. Go Green nature lover who collects rocks and touches trees as she walks to work every day

16. MAC and Burt's Bee lipstick and lip gloss wearer

17. A colored girl who has considered self-care, self-love, spirituality, sipping tea, staying still and meditating, stretching with yoga poses in her bed, spending time with family, sleeping on the beach and getting a suntan, spontaneous adventures in the US and around the world, strategic financial planning, sensuality, self-pleasure, special moments with significant others, sistalove days with friends, sparkling cider, stimulating literature, spicey cuisine, shake your hips music, salsa dancing, sweets and sinful chocolate desserts, and shopping at Trade Secrets, Moshood, Eileen Fisher, Zawadi, Marshall's, Ross, Target, Ann Taylor Loft, and vintage shops when the rainbow is enuf'

18. Afro Latina wannabe with a deep connection to Cuba, Puerto Rico, Mexico, and Peru

19. Internet TV aficionado with an addiction to Ugly Betty, Private Practice, Lipstick Jungle, Grey's Anatomy, The Game, Young and the Restless, and various Youtube and Myspace videos

20. undercover home decor fanatic who lives in a chakra-inspired condo

21. Scrabble game lover

22. chess/golf player in training

23. social media adventurista who uses her lap top while sipping tea and writing at Mocha Hut, Love Cafe, and Starbucks
24. NPR.com, Pandora.com, Talkshoe.com, and Blogtalkradio.com radio listener

25. book-a-holic with eclectic reading tastes and an uncontrollable desire to spend endless hours in bookstores

26. Sanskrit mantra chanter with a passion for using her mala beads anywhere she so desires including Malcolm X-Meridian Hill Park and the subway

27. incense and scented candle burner

28. jewelry freak who collects vintage and unique sets

29. world citizen with a special connection to London, Chicago, NYC, Paris, Annapolis, India, San Francisco, and Oakland

30. appreciator of astrology, tarot, and numerology

31. beach babe who is working on overcoming her fear of floating and swimming in the water

32. recovering overachiever who is learning to let go and accept her imperfections

33. amateur athlete with one Marine Corps Marathon under her belt

34. amazing chef of creative salads, split pea soup, and fruit desserts who longs to learn how to use her pretty stainless steel oven

35. eyewear fashionista with four pairs of glasses to match four separate personalities

36. joy giver who sends handmade and store bought cards, e-cards, and e-mails to brighten the lives of others

37. shower singer who secretly wishes she could sing back up for a neosoul artist like Maxwell or Eric Roberson

38. touchy-feely friend who hugs

39. smile dispenser as she walks down the street brightening the world with her inner and outer sunshine

40. eavesdropper who enjoys listening to other folks' conversations in public venues because the language often gets recorded in journals for later use as dialogue for novel characters

41. wordsmith who is married to language and writes lengthy sentences that probably need to be separated by a few periods

42. mistress of messiness when major projects occur

43. part-time goddess of bitchy-ness and impatience who sometimes needs an attitude adjustment

44. overprotector of her time and space who seeks more balance and spontaneity

45. daily list maker who enjoys checking things off her to do list

46. morning person who moonlights as an afternoon napper

47. mindfulness meditator who practices in her bed

48. believer in regular manicures and pedicures

49. Nike tennis shoe wearer (since 1982)

50. essential oil user (ginger, ylang ylang, lemongrass, and lavender)

51. technically-challenged operator of electronic equipment who is moving into the 21st century with social media tools and plans to purchase a smart phone ... maybe a mac too

52. hand-holder and public displayer of affection when on dates with incredibly groovy men

53. eternal admirer of incredibly groovy men

54. Yogi tea sipper who treasures the tea bag wisdom messages

55. receiver of massages, acupuncture, Reiki healing touch, bodywork, and Ayurvedic consultations

56. supporter of neighborhood and eco-friendly businesses

57. on/offline activist supporting love, light, peace, health, healing, justice, Black folks' rights, people of color rights, women's rights, and gay-lesbian-bisexual-transgender-queer rights

58. queen of leather and suede boots that are comfortable and add uumph to my five foot one Napoleona complex

59. daughter of a divine diva Butterfly BAP who is one of my greatest teachers and sistalove friends

60. lifelong learner



My intention is to allow my spiritual practice to frame my existence as a BAP ... a woman Being At Peace ... a woman offering herself compassion and forgiveness as she overcomes her fears, heals her wounds, learns from her choices, improves her communication and relationships skills, trusts her intuition, releases emotional patterns and choices that no longer serve her greater good, takes responsibility for her actions and choices, speaks her truth, and lives as Creator made her to be one breath and one step at a time. It is a journey that I humbly walk with Spirit and the ancestors leading my way. My prayer is that I always live my best life knowing what Lorraine Hansberry wrote:

"…life has within it that which is good, that which is beautiful and that which is love. Therefore, since I have known all of these things, I have found them to be reason enough and—I wish to live. Moreover, because this is so, I wish others to live for generations and generations and generations."
Peace and BAP Love,

Ananda Leeke


PS: Below are photos documenting my evolution as a BAP....
BAP @ 7 in first grade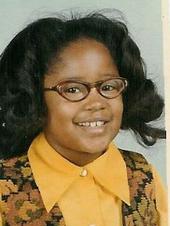 BAP Marine Corps Marathoner @ 39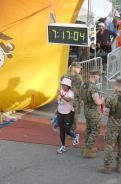 BAP Neosoul Music Lover @ 42 with Eric Roberson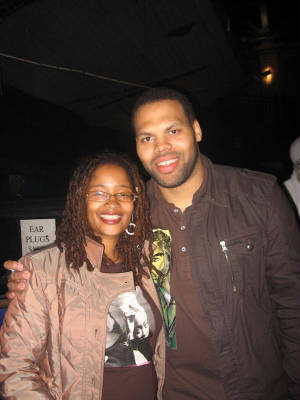 BAP Traveler in Havana, Cuba @ 39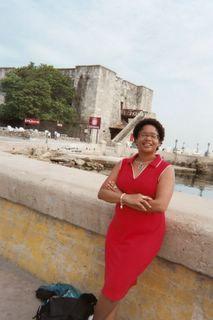 BAP Yogini @ 41 in Malcolm X Park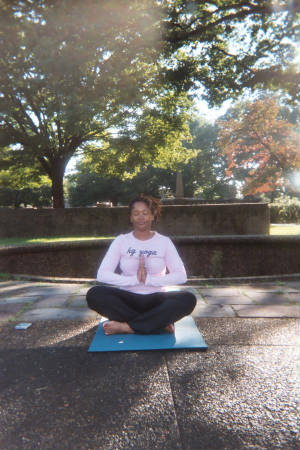 BAP Womanist with friend Jill @ 39 - Women's March
BAP Spirit Woman honoring ancestors @ 39 in Ghana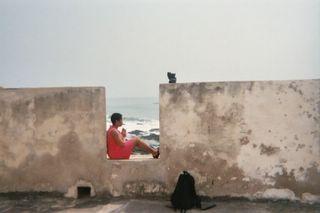 BAP Classy Woman celebrating 40th b-day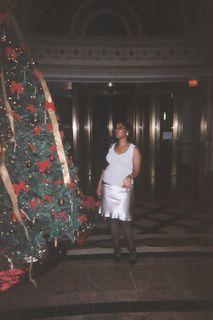 BAP Writer @ 39 writing in Love Cafe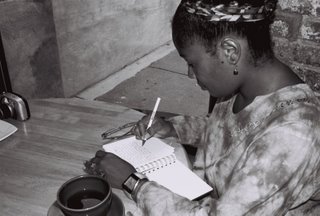 BAP Golfer learning to put @ 42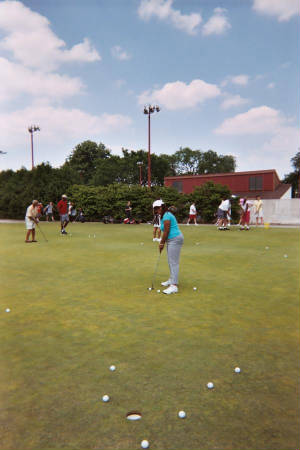 BAP Daddy's Girl @ 40 with BAP Father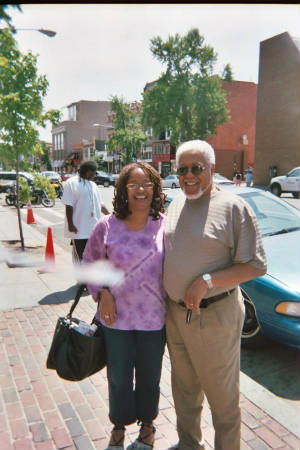 BAP parents, Butterfly BAP Theresa and John Leeke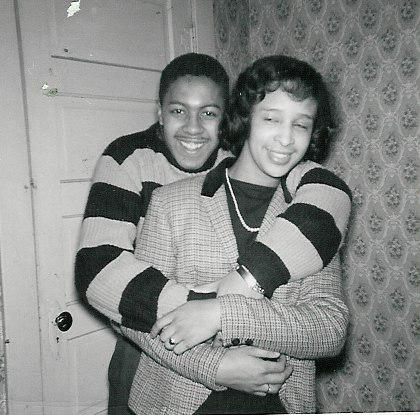 BAP parents' wedding - BAP Theresa & John Leeke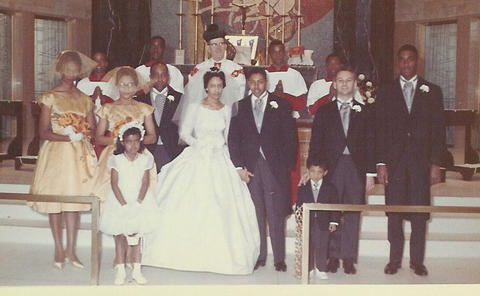 BAP parents - BAP Theresa and John Leeke